Hindustan Composites Limited has pioneered the development, manufacture & marketing of Friction Materials in India comprising of Brake Lining, Clutch Facing, Disc Brake Pad, Roll Lining, Brake Block etc., setting high standards in Quality and Technology through collaborations and in-house research & development since last 50 years.
Composites with its wide range of products suitable for a number of general and specialized applications, has been catering to the diversified needs of core sector industries, such as Automotive, Railways, Engineering, Mining, Aerospace, Steel, Chemical, Oil Exploration etc.
A technology driven Company, Composites is committed to continuous upgradation, development of materials and processes, to ensure the highest quality standards.
We have modern ISO 9001:2015 & IATF 16949:2016 certified manufacturing plants with state-of-the-art facilities, situated at Paithan and Bhandara in Maharashtra State, India. Our own in-house capability of manufacturing Binder / Resins enable us to confirm to the highest standard of quality in Friction Materials.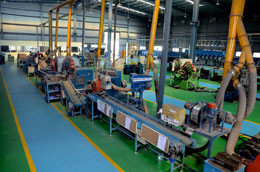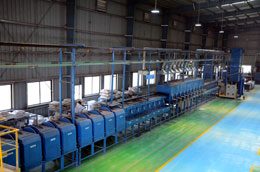 The firm belief in 'Investment for the Future' has led to continuous upgradation of our R & D facilities. The Company's R & D Centre has been accorded recognition by the Department of Science and Technology, Government of India.
Our other major strengths, besides quality products and service, are multi-location production facilities and a wide network of Distributors and Wholesale Dealers.